Testimonials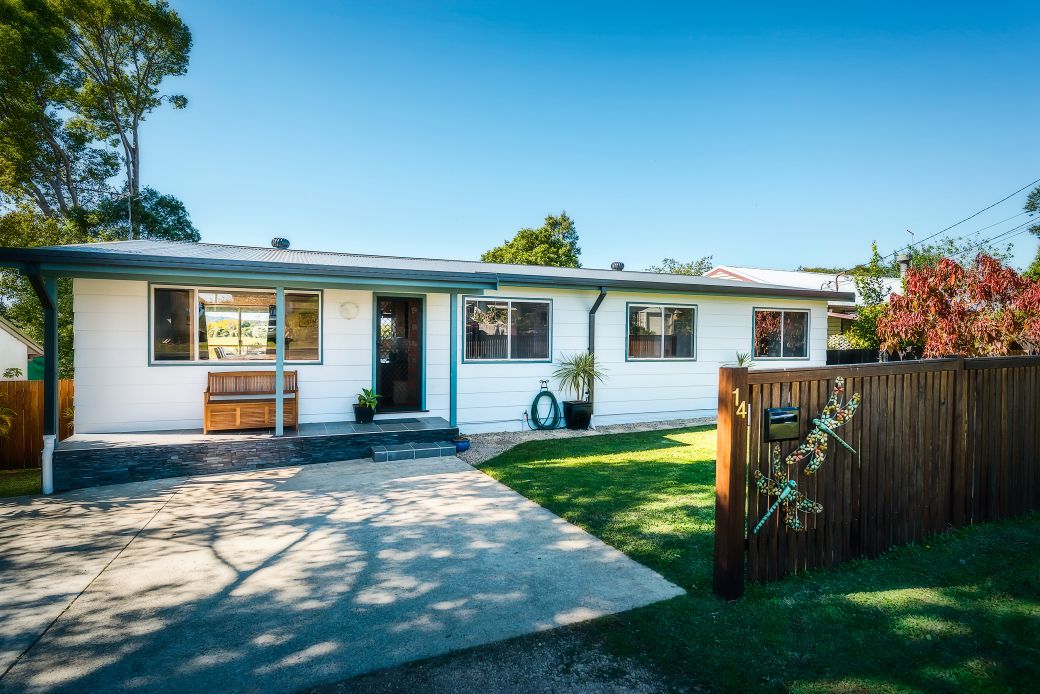 A professional real estate agent that goes the extra mile to achieve the sale.
We couldn't be happier with the service, expertise and professionalism portrayed by Guy Saddleton, who went the extra mile to ensure a terrific sale price. The experience was completely stress free, the communication was wonderful and the advertisement amazing.
Listing the property exclusively with Guy and his team was never a concern for us. I would recommend Guy Saddleton to all those looking to sell their homes without any hesitation.

Jenny & Ben Preston 0447 619 788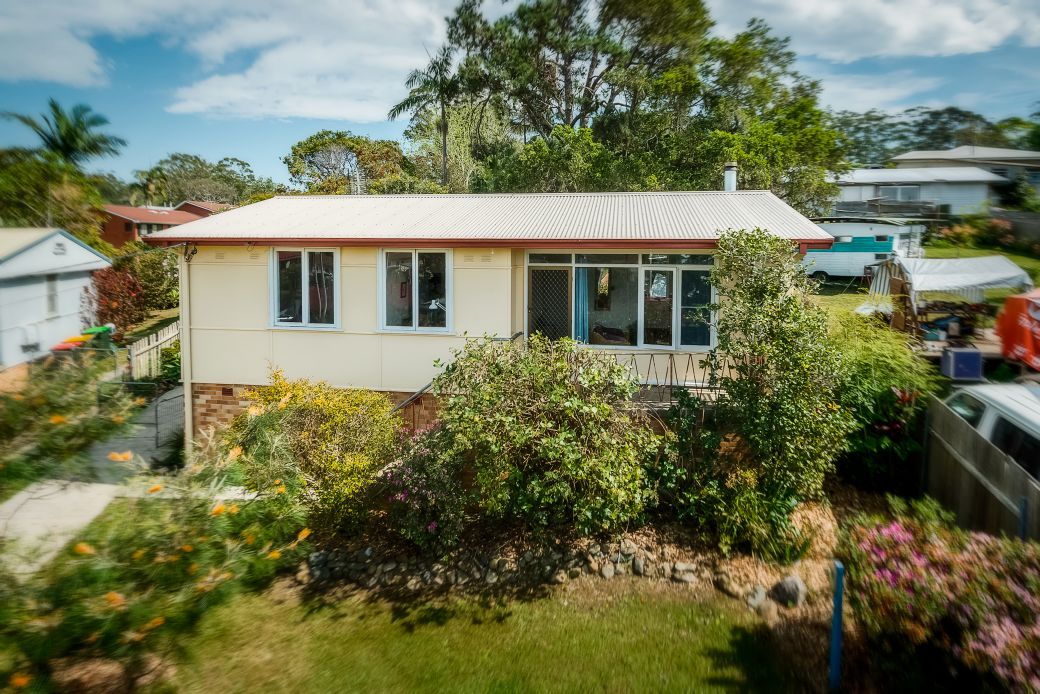 The whole process of purchasing was very smooth.
We were very happy with the help and guidance we received from Guy. He was very fair in his description of the property and we felt the information we received about the property market in the area was spot on. The whole process of purchasing was very smooth.

Lindsey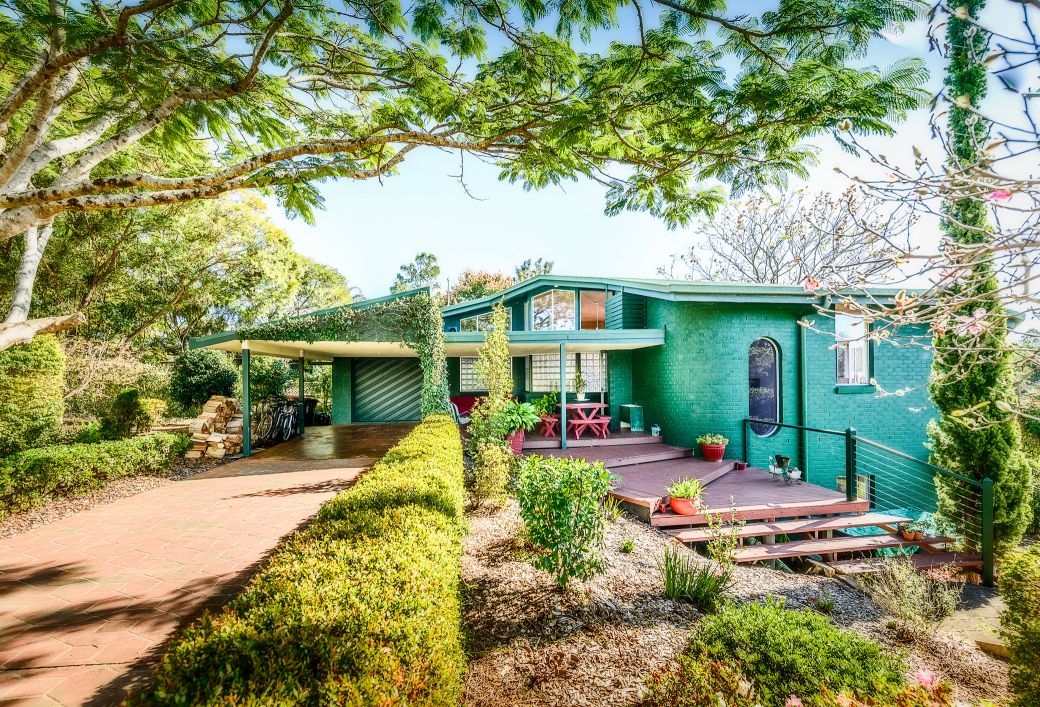 We have nothing but praise!
We have nothing but praise for the efforts made by Guy and team when we were purchasing our new home. Guy showed unflagging energy and was so indefatigable on behalf of our vendor that we have decided to request his services when we sell another property of ours in the near future.

No request made by us as potential purchasers was too much for ever-helpful Guy. The other members of the team are also very pleasant and helpful.
Donna Simeoni and Peter Goldsworthy - ph 6655 2367
It is fantastic to work with someone that is an integral part of the community.
I have just bought a property in Bellingen through Guy Saddleton and it has been a very good experience. Guy's ethics, consideration, service and friendly communication was a pleasure. I will not hesitate to use Guy Saddleton and his team in future.

When buying in a community like Bellingen, it is fantastic to work with someone that is an integral part of the community and who welcomes you and makes you feel part of it.
Erik de Jong - phone number available upon request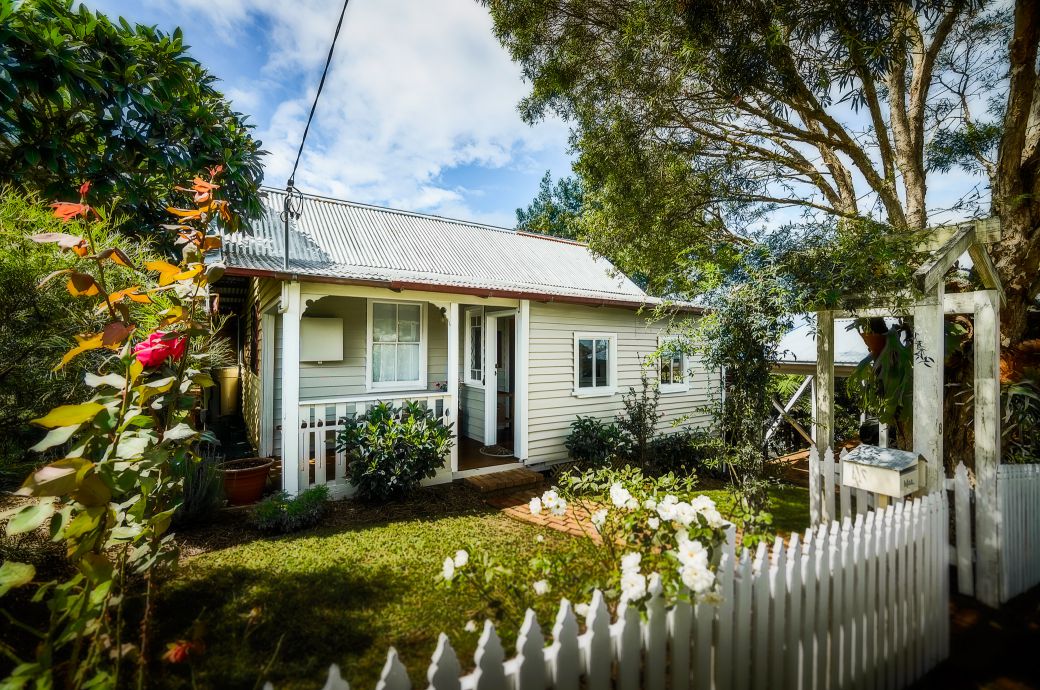 We were kept informed of progress via phone calls and reports at all times
We recently sold our home through Guy Saddleton. From initially listing our property through to the sale, Guy and his team were friendly and professional and their attention to detail was outstanding.
We were kept informed of progress via phone calls and reports at all times.

We were also so impressed with the quality of the photos and video that were taken to advertise our property. We received fantastic feedback ourselves from family and friends.

We highly recommend Guy Saddleton to anyone who requires professional Real Estate advice.
Thanks Again to Guy, and the team for making our sale a positive experience.


Terry and Sam Kelsey 0408 582 690
Guy and his team are highly professional in all communications
After forty wonderful years in the Bellinger Valley my brother and I had the sad task of selling our parents' beautiful property in Roses Road, Gleniffer.

As soon as we met with Guy we were confident that he would handle the process speedily, efficiently and with sensitivity for the loss we felt. Guy and his team are highly professional in all communications, protocols and procedures, and yet pleasantly informal and responsive.

I would be happy to recommend Guy Saddleton to others who may need the services of an excellent sales person.

Jane Trengove 0418 375 781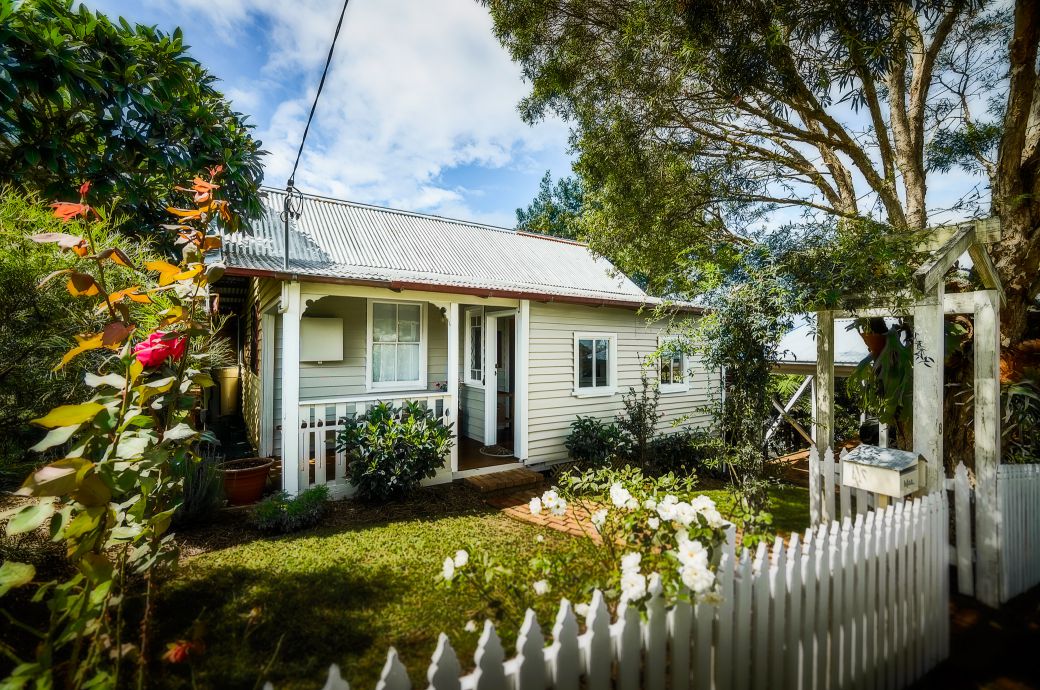 We wouldn't hesitate to recommend your services
As first home buyers and also buying from interstate, we could have been faced with a daunting and possibly risky task of buying "blind". However, from our first inquiry to settlement day Guy Saddleton and his wonderful team proved that it could be easy and stress free, showing us no end of support and a highly personal service.

Their honesty and guidance, especially with regards to local knowledge, gave us a constant positive feeling about moving to the Bellingen Shire. We were confident buying the first home for our new family; making it an easy transition to our new adventures!

Many thanks to Guy, we wouldn't hesitate to recommend your services to our family and friends and look forward to future interactions.
Joe and Naomi Drage - 0431 400 779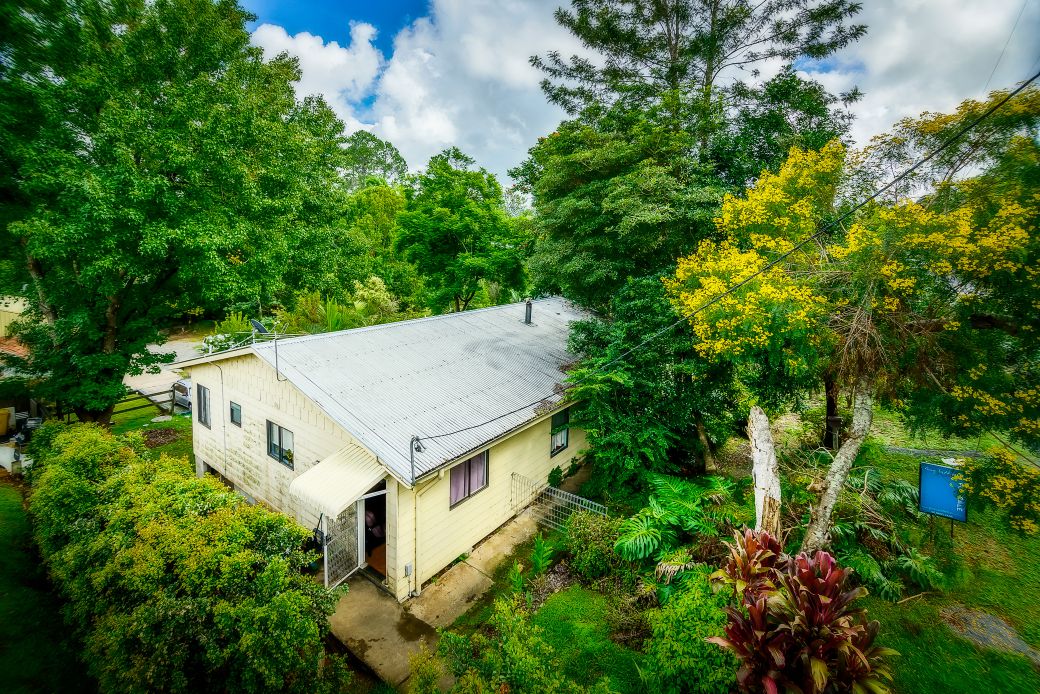 Helpful and Honest
My feedback is that you were helpful and honest – ie: I always felt I was getting the facts. Constructive feedback is that Guy needs a better day planner so he remembers his appointments.
Brooke Emmet ph 0421 354 777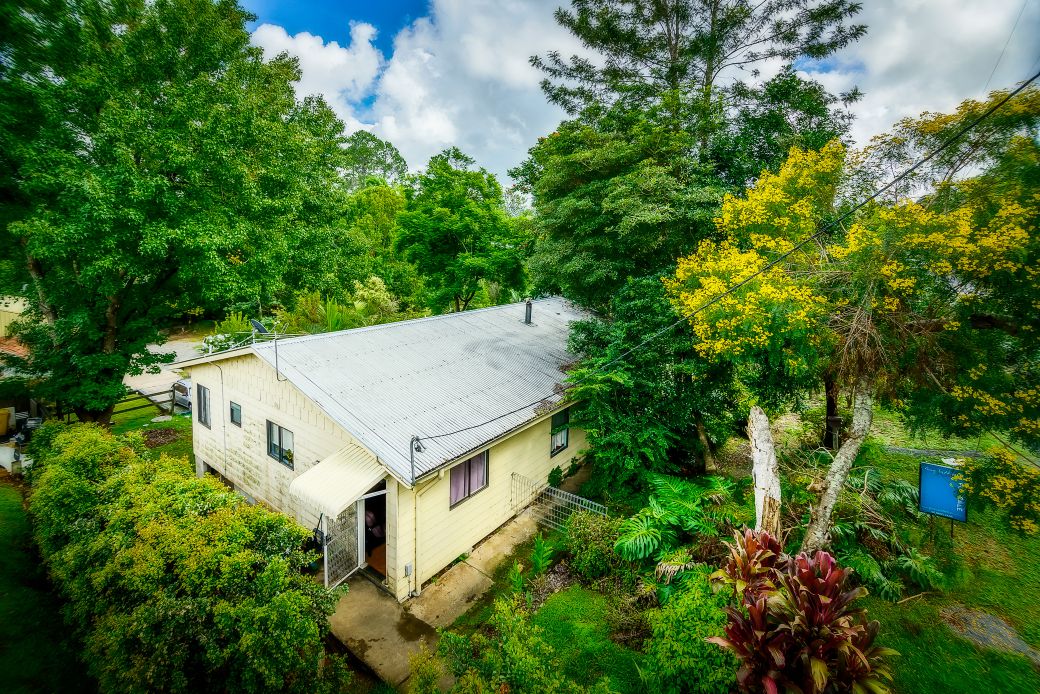 Listing with Guy Saddleton gave us peace of mind and confidence
We have been extremely happy with your handling of the sale of our investment property in North Bellingen. Friendly courteous service and realistic pricing made the property attractive and an easy purchase for the buyers. Exclusive listing with Guy Saddleton gave us peace of mind and confidence in the whole process.

Anne and Angus McClure - 6655 8651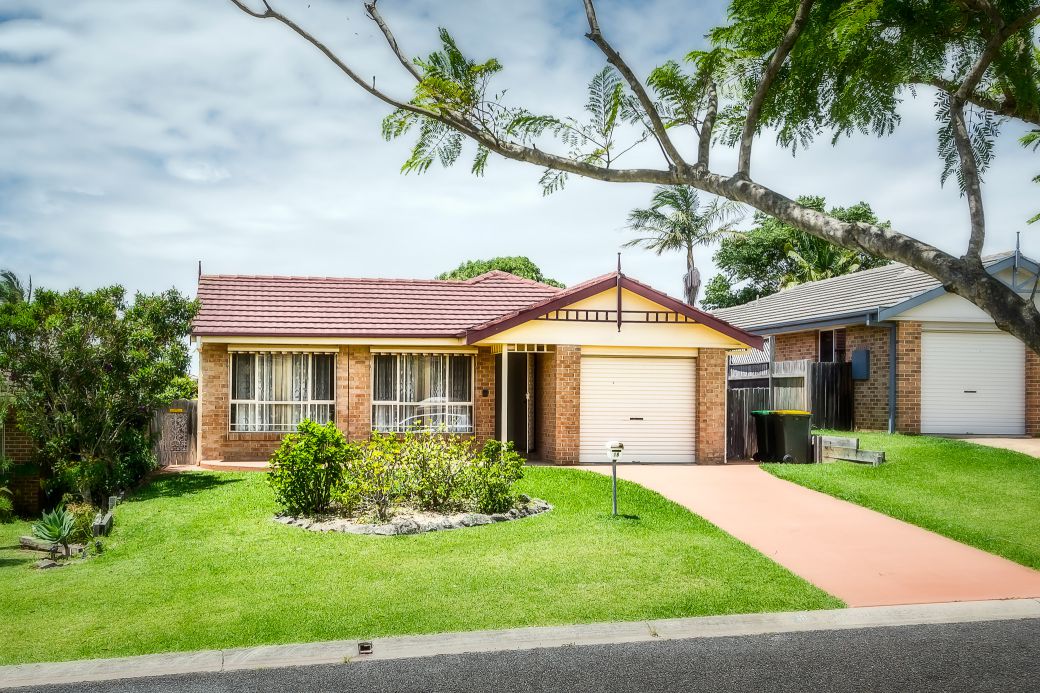 I would recommend you to anyone wanting to purchase or sell their property
Hi Guy

I just wanted to write a short note to thank you for your wonderful service whilst we were searching for our new home.

You were not only patient and prompt with all our dealings, both by phone or in person, but most of all Guy you were polite and courteous at all times.

I would recommend you to anyone wanting to purchase or sell their property in the future.

Natalie Renwick and Barbara Renwick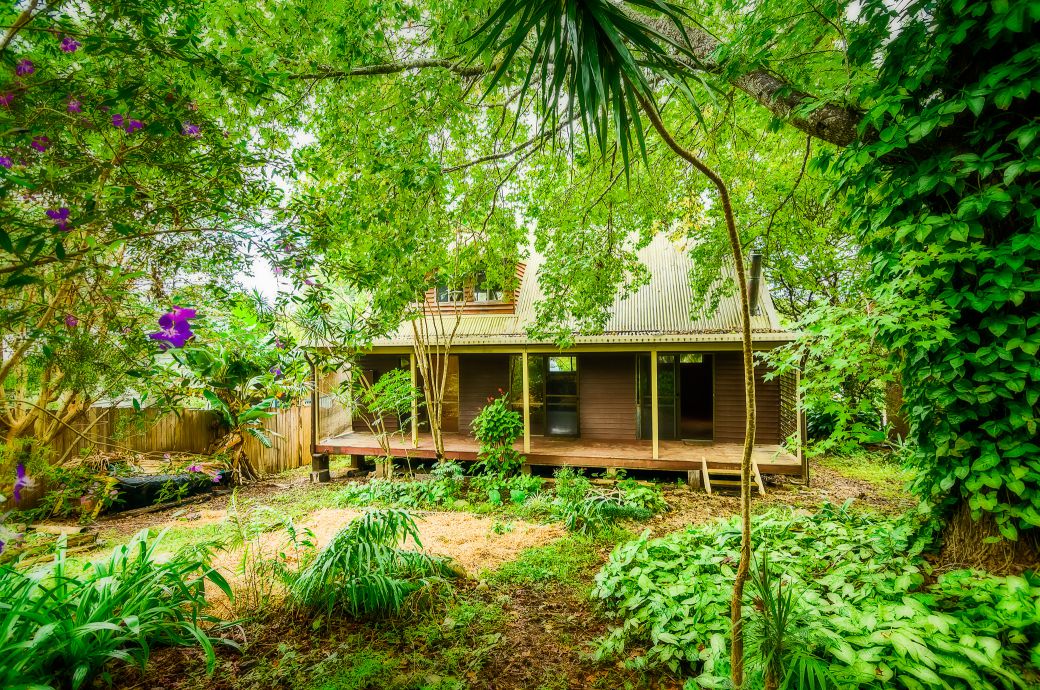 We want to express our gratitude...
We want to express our gratitude to Guy Saddleton for his assistance in helping us throughout the process of buying our new home in Bellingen. He helped facilitated all our Real Estate needs in a professional and swift manner. Guy personally made everything go smoothly, keeping us informed throughout the entire process, and we definitely recommend him.
Wendy and Keith McGregor - 0468 394 452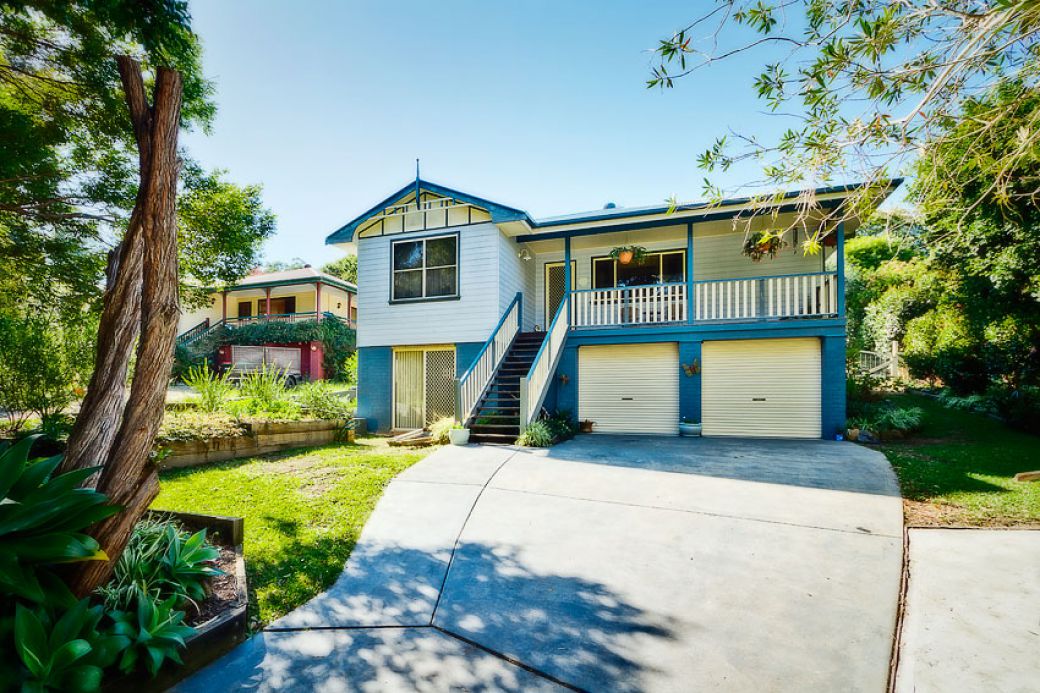 I felt very well looked after by Guy Saddleton.
My goal was to buy a property in Bellingen while negotiating the sale of my property in Sydney, and to try and coordinate the two steps as closely as possible. Patience and discretion were shown by Guy Saddleton throughout this process. I was particularly touched by the personal care and attention to detail. He was a delight to deal with and gave me confidence at all times that matters would resolve well. And they did! A great effort.

Elisabeth Taylor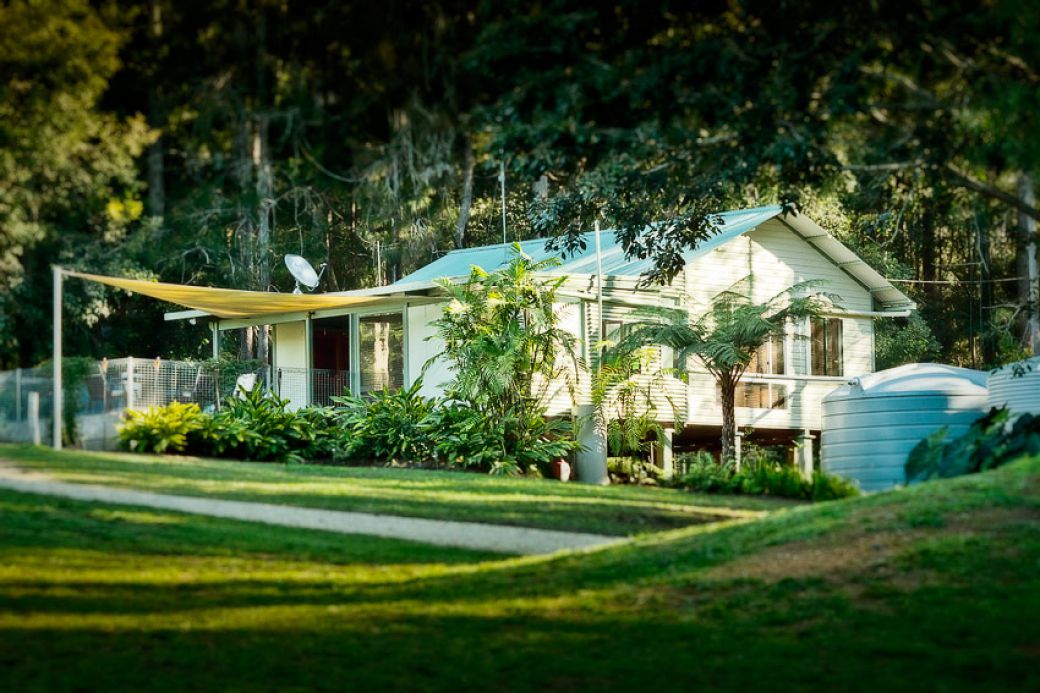 The most important aspect to me was that you were realistic!
Dear Guy,

Now that I've settled in Western Australia I feel compelled to drop you a line to say thank you for the way that you looked after the selling of my property in Thora, THANK YOU.

I have bought and sold numerous properties around Australia over the past 30 years, therefore am well aware that if you get the wrong agent involved in selling a property you can end up with dramas, and there was not one negative issue with any member of your team.

Guy, the most important aspect to me was that you were realistic when it came to the appraisal of the property prior to listing with you. The decision to list with you was done after researching the various agents throughout the valley. In addition to that, when I purchased the property in 2008 we became aware of the fact that you had less listings than other agents, however you had more sold signs than most. The great thing was achieving a sale price almost to the thousand dollars of what you said I would. Yahoo!

The interesting thing is that there are properties still for sale that I looked at six years ago, obviously they are too expensive, and that's where your expertise and knowledge of the local area is a true indication you know the market in the Bellingen and surrounding districts.

Once again, well done Guy for another successful sale.
My sincerest thanks.

Geraldine Anderson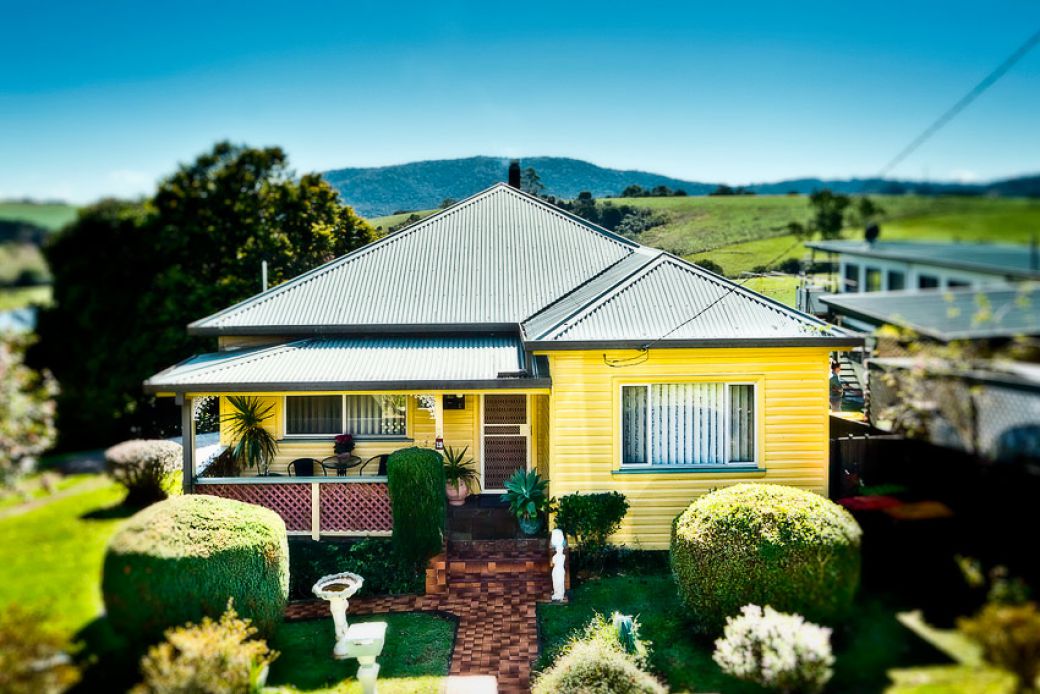 Excellent exposure and great photography!
I believe listing our house with Guy Saddleton is the reason our property has sold, particularly in this extremely flat Real Estate market. The professionalism we were shown together with excellent exposure and great photography gave us the confidence to stay positive. With friendly, efficient service and Guy's skilful negotiating we were bound to sell. Thanks to Guy Saddleton for everything you did.
Debbie Young
Very professional.
Guy Saddleton is very professional. He helped us put the right price on our property, which sold within a couple of weeks of being listed. His photographer did an amazing presentation of the property for the website. We would happily recommend Guy Saddleton to anyone genuinely wishing to sell their property.

Josh and Sara Walker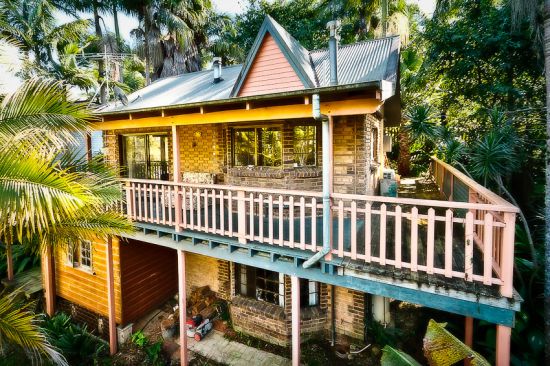 This is just great service.
My family owned a home in the Bellingen and we decided, for personal reasons, to sell the property. As my family had brought the property through Guy Saddleton and they were very happy with the great service, and excellent web site, I decided to let Guy sell the property. I work for a very large American earthmoving manufacturer and I travel extensively throughout Asia, Africa, and now Canada and I live and work out of Tianjin city in northern China. I had never even met Guy or any of his team until the property was sold and I was in Australia, but the service I received was fabulous.

Guy emailed me on a regular basis (they even emailed me the advertisements for my property), the website is just great with the virtual 'walk through', and he and his team know the Bellingen area because they all live and work there. Their families are there and that can make a big difference when it comes to Real Estate. Guy negotiated a great price for me - I would have accepted a lower offer. He also arranged for quotes to be done, as well as inspections and pest spraying, all while I was travelling the world with my job. He did all the hard work - it just doesn't get any better than that.

This is just great service. So when you need to buy or sell real estate in the Bellingen area, do yourself a big favour and call Guy . You won't be disappointed and neither will your wallet!

David Bartlett. 0448 193 652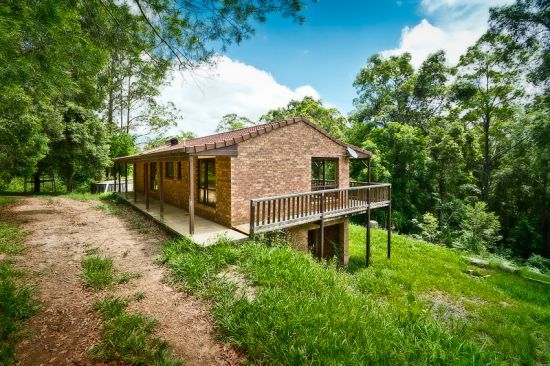 Professionalism and Enthusiastic Manner.
I would like to take this opportunity to say thank you to Guy for his overall professionalism and enthusiastic manner throughout the recent sale of my late brother's home. At each and every step he was helpful, available and thoughtful, considering our needs above all else. I greatly appreciated his sound advice regarding many aspects of our campaign including advertising, timing and presentation. The regular updates were reassuring, particularly concerning the inspections and offers of interest.

The price we achieved for my brother's home was great and the process ran smoothly, due in large part to his hard work.

Thank you once again.

With Kind Regards, Gary


Gary Pogson 0430 006 805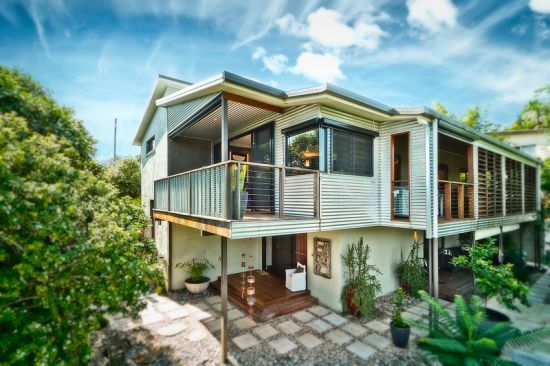 I can highly recommend Guy.
Guy was very professional and helpful at all stages of the negotiations, and I was particularly pleased to find an estate agent with a passion for organic community gardens.
Hilary Cadman 0419 276 110
I just wanted to congratulate you.
I am a real estate rep in Western Australia (left Repton many years ago to come to live in Perth). I just wanted to congratulate you on your beautiful website. All your properties are beautifully presented and I enjoy what you write about them.

I am dreaming of one day returning home. Until that day, I will continue to check your website and to share it with others via various social media. You are certainly doing it differently – and this draws me back to your website time and time again!

Well done Mr Saddleton!

Jo MacDonald Roleystone Western Australia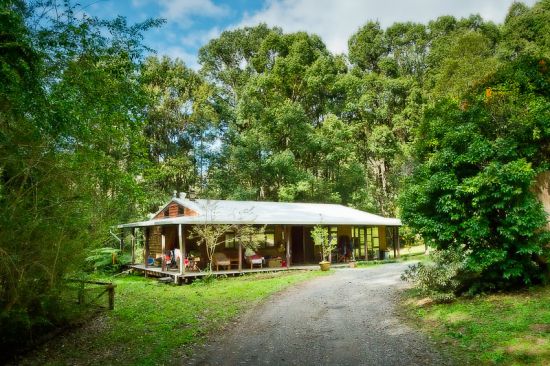 We would be happy to use his services again.
We recently purchased a property in the Bellingen area from interstate. The process was much easier than it might have been due to Guy who was available to answer our queries, was informative and helpful. We would be happy to use his services again.

Ken and Carol Gibson 0439 824 638
I was very impressed!
I recently purchased a house through Guy Saddleton. I was very impressed with the professional photos and accurate description of the property being sold. Guy acted as a great liaiser between myself and the vendor and helped secure the settlement. I do recommend Guy Saddleton'
Jon Coughlin 0478 025 533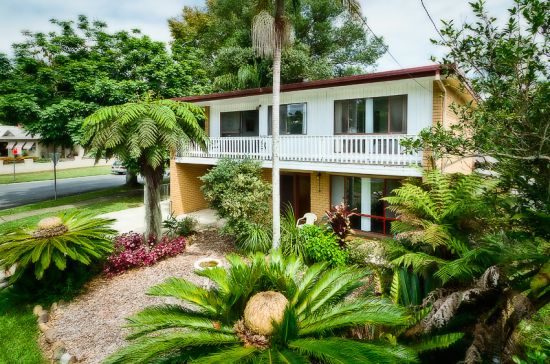 I am very happy to have chosen Guy Saddleton
I am very happy to have chosen Guy Saddleton to handle the sale of my property in Bellingen. Guy and his team persevered diligently to successfully find a buyer in the most difficult of times.

While the property was on the market, I was regularly kept informed about all things relevant via a weekly email update and personal telephone briefings which were appreciated considering the fact that I reside in Malaysia.

Warren Bates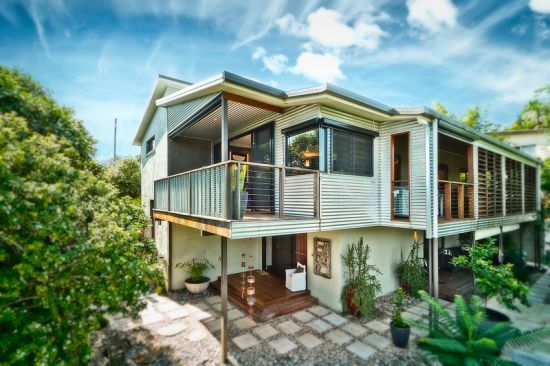 Refreshing...Results!
Refreshing.........Results

How rare is it in this day and age to find a real estate agent that delivers on all their promises and exceeds your every expectation?

Ours was a difficult proposition: we passionately believed in our home and all the work we had done to elevated it to exceptional levels but were pushing the boundaries of what could be achieved in town and in a depressing market.
Guy listened, believed in us, took in carefully the flavour of the house and sat late one evening on the veranda painstakingly drafting his appraisal.

The inspections were courteously planned and executed and clients well screened beforehand which meant that out of 3 inspections, all expressed delight and genuine interest.
The third inspection offered full price and negotiations were made easy and pleasant.

Guy was always in the loop and kept us totally informed at all times

We are almost in shock at having achieved all we could have hoped for only a month or so since the property was listed, but take away one priceless asset as well, total satisfaction on all levels.


0408 495 130
John & Anne Van Dyck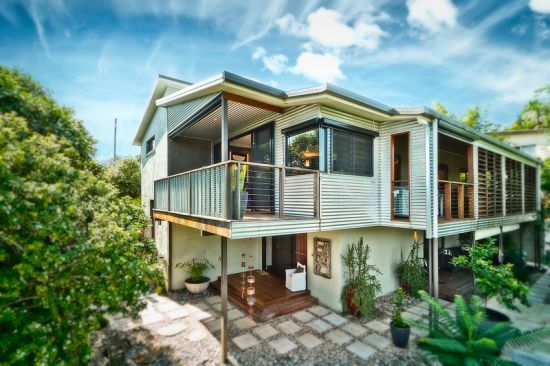 Congratulations!
I have never been so full of admiration for such a masterful sales presentation as the one I have just witnessed. You have both chosen very wisely in the choice you have made, no doubt many hours of deliberation went into the final decision and I am sure you will have no regrets.

You can both surely rest in complete confidence that your agent will do his best in all avenues and that in itself is a great benefit. Don't hesitate to ask for feedback from customer comments and keep your special agent on his toes with ideas and tell them of your co-operation with what he may suggest. It's all so exciting, makes me want to start all over again!!! At 87? NO WAY!!
John Van Dyck's father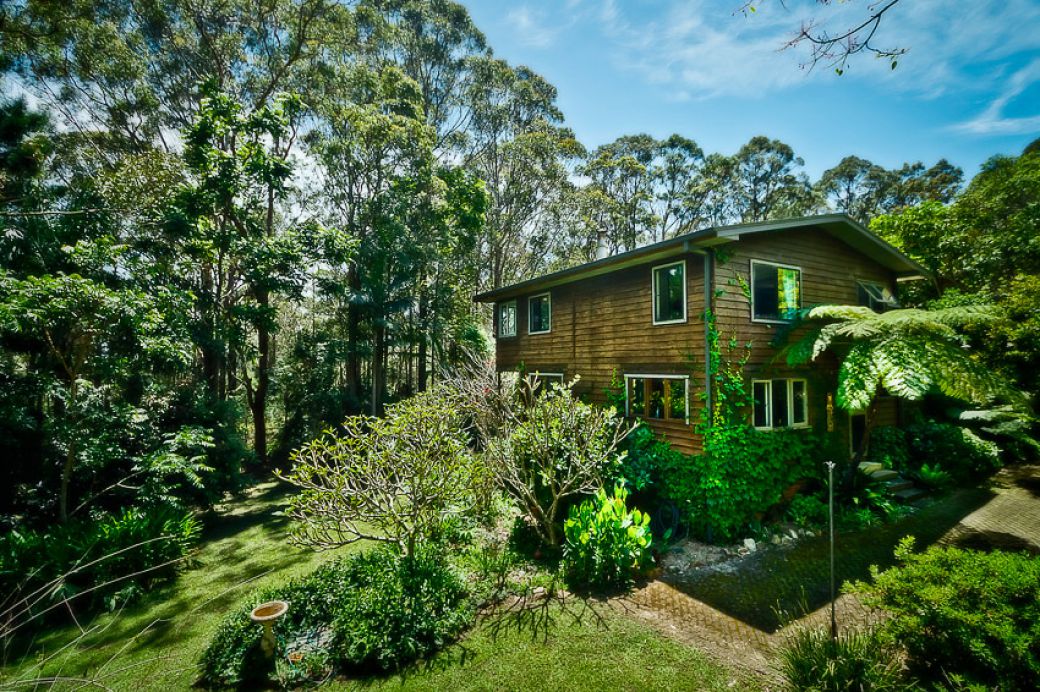 Eternally Grateful...
'We have sold twice with Guy Saddleton. Our experience on both occasions has been overwhelmingly positive .

We give thanks on a daily basis that we are now living in our dream location and we believe it is all down to Guy's incredible presentation, professionalism but most of all negotiating skills pulling off a miraculous sale in a very challenging real estate market.

We are eternally grateful.
Thanks Guy and the team'.

Dr Max Bedford and Brenna Smith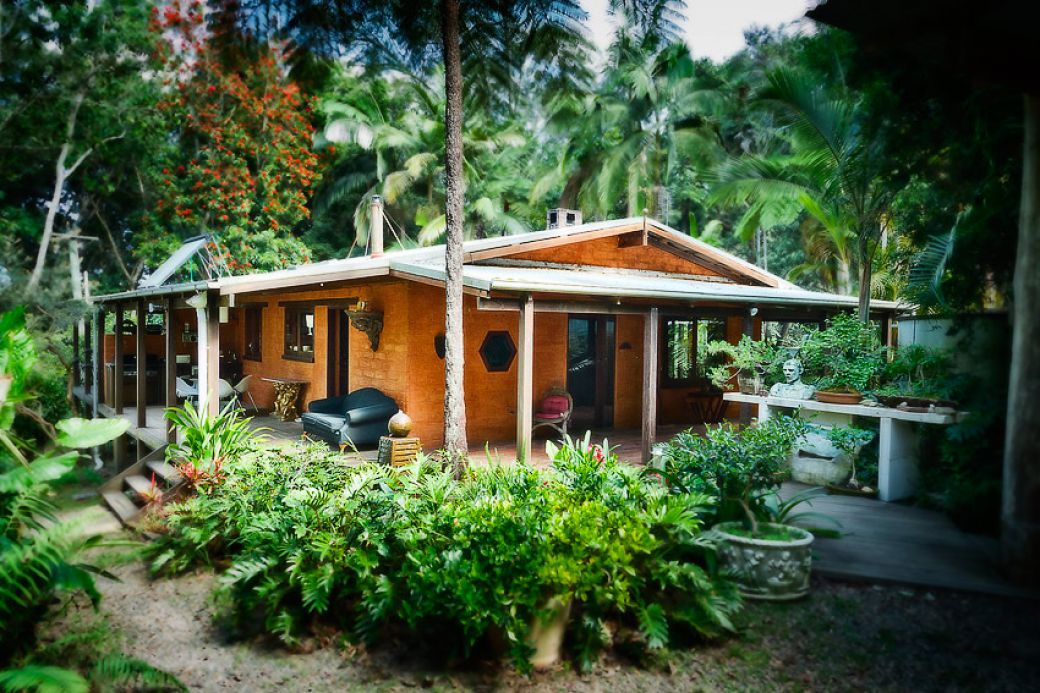 In any relationship trust is everything.
No Trust - no relationship. In 2008 we bought a property through Guy Saddleton Real Estate (GSRE) and in November 2010 they sold that property for us. When we bought we were impressed by Guy's primary responsibility to the vendor. Some agents quickly forget the vendor and take the buyer's side or discount to get the sale. Guy's attitude was 'this is what the property is calculated to be worth and this is what it should sell for'. We paid full price when we purchased and when we sold, we sold for full price.

We were confused and offended by how other agents wasted our time showing us properties at inflated Cinderella figures set by wishful vendors hoping to win the lottery. We found GSRE trustworthy and honest, and we like the way they market their business. Their presentation from business card, website, photography, office display and media presence is professional, slick and friendly. Their photography and description of properties accurately captures and conveys the feeling and good points of a property without falsehood or hyperbole.

We happily recommend Guy Saddleton Real Estate to everyone thinking of buying and selling real estate and we will certainly knock on his door whenever we are in the market.
Jack Meagher & Helen Howard - 0428 515 544
I was truly impressed with your marketing campaign
Dear Guy,

Thank you all so very much for your hard work in selling 3 Sky Place for me. I was truly impressed with your marketing campaign, the inspections and feedback and appreciated the practical assistance in the last few weeks.

Annette (Surname provided but withheld by request)
All aspects of the sale process flowed smoothly
I would like to commend Guy and his team for their professional approach, good communication and knowledgeable attention throughout the process of selling of my home in Bellingen.

Guy provided me with well reasoned advice about the market, was positive and sensible about possible sale prices, and responded supportively at all times to my questions and concerns despite the challenge of a long settlement period. He ensured that I was aware of all the options open to me and was always respectful of my decision making process being available to talk things through or giving me space.

All aspects of the sale process flowed smoothly. Guy and his team communicated effectively and punctually with other professionals involved. Although I was interstate this was never a difficulty for them. In summary, their involvement in selling my home helped to remove much of the stress that can sometimes be present, and proved to be a positive and worry free experience.

Bronwen Bailey – 0434 922 034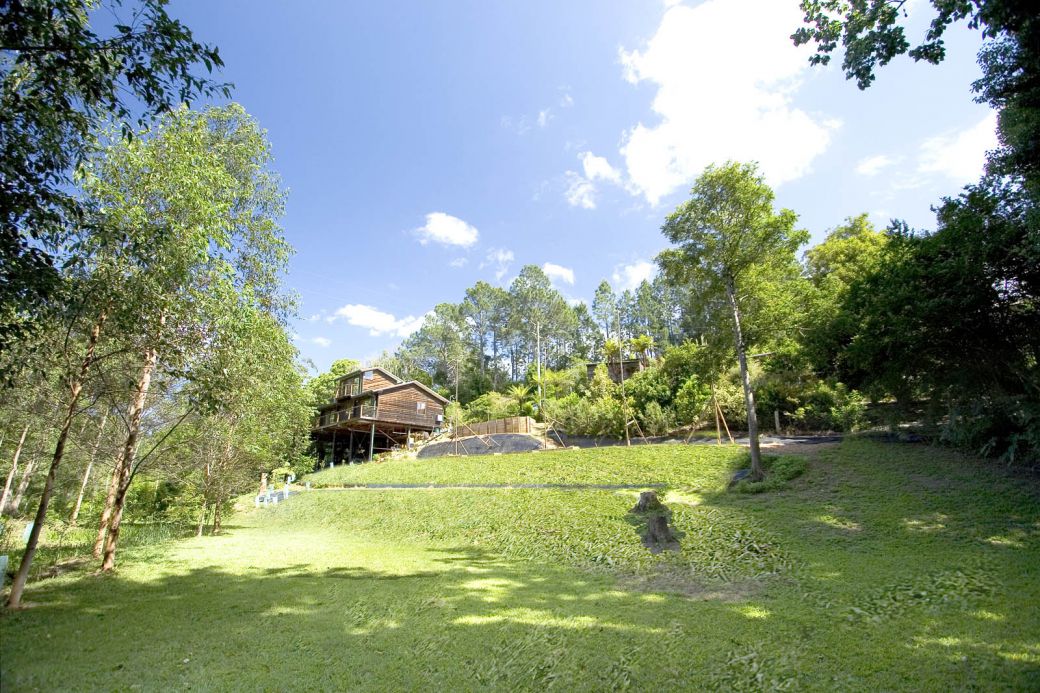 With a refreshingly rare, honest and ethical approach to business
I have done business with Guy Saddleton for many property matters over the past few years, including buying and selling both residential investments and my home. He was fantastic and vibrant, and certainly has his finger on the pulse with the current market, with a wealth of local knowledge.

His expertise and unbiased advice has helped me swiftly grow my property portfolio, and offered me support with the many challenges along the way. With a refreshingly rare, honest and ethical approach to business, sharp eye for detail and exceptional customer service, I would highly recommend Guy to anyone.

Paris Skye
Thank you Guy and team. You are legends.
Guy Saddleton is a highly professional and trustworthy real estate agent that I would recommend to anyone seeking to buy or sell property, especially first time sellers like myself!

Guy was always respectful, reassuring and willing to listen to and address my concerns. He and his team were available to answer my questions (even the dumb ones) and kept me regularly informed of progress of the sale of my home.

It was no easy decision to sell the home I have loved and lived in for 28 years. Without the support and understanding of Guy and his team, it would have been virtually impossible. Speaking of which, the on line video and photographic presentation of my home was not only impressive, it was a work of art befitting the craftsmanship that went into my (ex) 100 year old home.

Thank you Guy and team. You are legends.

Josie Robinson 6655 7336 office hours